Qualcomm completes the world's first 5g millimeter wave data connection supporting 200MHz carrier bandwidth
Qualcomm technologies today announced the completion of the world's first 5g millimeter wave data connection supporting 200MHz carrier bandwidth. This milestone connection is made by Xiaolong ™   X65 5g modem and RF system help to realize Xiaolong x65Announced in May this yearNew millimeter wave functions, including support for millimeter wave carrier bandwidth up to 200MHz and millimeter wave independent Networking (SA) mode, will further promote the global expansion of millimeter wave.
The milestone connection adopts the test terminal in the form of smart phone equipped with flagship Xiaolong X65 and the 5g network simulation solution of German technology. The solution uses the uxm 5g wireless test platform of German technology to flexibly support a wide range of spectrum requirements.
Alberto cicalini, senior director of product management at Qualcomm, said:
This milestone will help accelerate 5g millimeter wave deployment, support the features required for 5g millimeter wave deployment in China in the future, and bring users enhanced network coverage, energy efficiency and performance through the advanced features and functions of Xiaolong X65. These developments demonstrate Qualcomm's leadership in continuously promoting 5g millimeter wave commercial and 5g development in the next decade.
This is another global first breakthrough after Xiaolong X65 modem and RF system broke the cellular communication connection speed record at a rate of more than 10Gbps in the demonstration of world mobile communication conference (MWC) Barcelona in 2021. In June this year,More than 40 global mobile industry leaders announced their commitment to jointly support the development of 5g millimeter wave, including China Unicom and major terminal manufacturers in China.
The software scalable architecture of Xiaolong X65 makes this milestone possible. The scalable architecture of Xiaolong X65 supports enhanced features and scalability across many 5g segments, enabling new features and functions to be launched in the new 3GPP release 16 specification, and realizing rapid deployment at the same time. Enhanced features are crucial to supporting global 5g expansion, including supporting the rapid deployment of 5g millimeter wave in China and other countries and regions, and expanding 5g to other vertical fields such as computing, industrial Internet of things and fixed wireless access.
Xiaolong X65 is the fourth generation 5g millimeter wave modem and RF system of Qualcomm technologies, which can be applied to mobile phones, mobile broadband, computing, extended reality (XR), industrial Internet of things, 5g enterprise private network and fixed wireless access. In contrast, the first millimeter wave solution of most friends has not been commercially shipped. Commercial mobile terminals based on Xiaolong X65 modem and RF system are expected to be available in late 2021.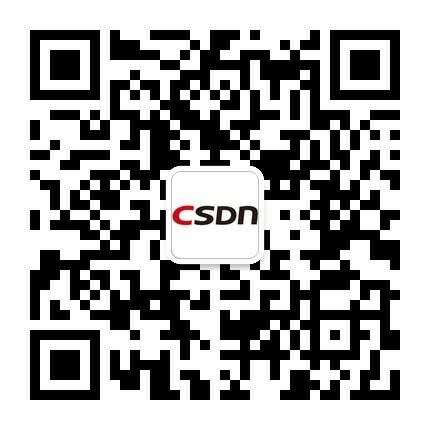 CSDN official wechat
Scan the two-dimensional code, make complaints about CSDN.
Micro signal: csdnnews
Programmer mobile terminal
[subscription and download]
[Disclaimer: CSDN publishes information in this column to disseminate more information and enrich network culture. The manuscript only represents the author's personal views and has nothing to do with CSDN. Its originality and the text and content stated in the text have not been confirmed by this website. This website does not make any guarantee or commitment to the authenticity, integrity and timeliness of this article and all or part of its content and text. Please readers only for reference, and please verify the relevant content by yourself. If you have any doubts or doubts about the manuscript, please contact CSDN immediately, and we will respond to you and deal with it quickly.]