Millet mix 4 release: Amazing return, comprehensive screen re evolution
Xiaomi mix 4 highlights

Qualcomm Xiaolong ™ 888 plus 5g mobile platform

Front under screen camera

100 megapixel main camera
Xiaomi officially released Xiaomi mix 4 today. As the latest exploration of the comprehensive screen form of mix series, Xiaomi mix 4 brings a new cup comprehensive screen technology, which not only makes the screen have a non porous appearance, but also ensures a normal selfie experience. Meanwhile, Xiaomi mix 4 is equipped with Qualcomm Xiaolong 888 plus 5g mobile platform, which has powerful performance and many new features and experiences.
Non perforated full screen, precision ceramic body
Xiaomi mix 4 adopts a 6.67 inch micro curved AMOLED flexible screen, supports 10 bit color depth display, 120Hz refresh rate and 480HZ touch sampling rate, with gorgeous and smooth picture and more convenient control. The display accuracy of Xiaomi mix 4 screen can reach 400ppi, and the whole screen has rich and delicate display effect. Based on a series of hardware technologies and in-depth learning enhancement algorithms, the color and detail restoration ability of Xiaomi mix 4 front camera has been further optimized to achieve the balance between display and self photographing effect.
Xiaomi mix 4 continues the tradition of this series of ceramic process fuselage, adopts lightweight integrated precision ceramic fuselage, and high-purity nano zirconia composite material to bring unique warm and moist hand feel and make the mobile phone lighter. In addition to the classic ceramic black and ceramic white color matching, Xiaomi mix 4 also provides the "shadow cyan gray" color matching inspired by shadow celadon. The cyan light blue color and elegant ceramic texture complement each other, showing the integrated scientific and artistic flavor of mix series.
Xiaolong 888 plus, strong power
Xiaomi mix 4 is equipped with the new Qualcomm snapdragon 888 plus 5g mobile platform. Xiaolong 888 plus integrates Qualcomm kryo 680 CPU, the super core frequency is up to 3.0GHz, and the computing power of the sixth generation Qualcomm AI engine is up to 32 trillion operations per second, providing AI performance support for games, streaming, video and other experiences. With strong performance, super fast speed and top-level connection, Xiaolong 888 plus provides strong support for the flagship intelligent entertainment experience of Xiaomi mix 4.
In terms of other hardware, Xiaomi mix 4 adopts the flagship storage combination of lpddr 5 and UFS 3.1 to provide excellent performance support for daily use and large-scale games. 4500mAh battery, combined with 120W wired charging and 50W wireless charging, makes the power lasting and abundant, and the powerful experience is always online.
100 million pixel main camera, colorful image
In terms of image, Xiaomi mix 4 is equipped with a 100 million pixel main camera, which can directly produce 100 million pixel ultra-high definition photos. The clear picture details can withstand magnification inspection, which provides convenience for later clipping and composition. It also supports pixel four in one technology, and can take photos with beautiful details in low light and night environment.
The ultra wide-angle lens of Xiaomi mix 4 introduces a free-form surface lens. Through the coordination and adjustment of software and hardware, it realizes almost distortion free straight out 120 ° ultra large wide-angle shooting. In addition to the main camera and ultra wide-angle lens, Xiaomi mix 4 is also equipped with a flagship periscope telephoto lens, which supports 5x optical zoom and 50x digital zoom, so that telephoto can also be handy.
In addition, Xiaomi mix 4 also brings a system level full scene translation function, which supports AI translation functions covering various use scenes, such as simultaneous interpretation, screen translation, photo translation, AI subtitles, etc. The new anti loss mechanism can actively trigger the loss mode within the critical time period after the loss of the mobile phone, increasing the probability of retrieving the mobile phone.
Xiaomi mix 4 has four capacity versions from 8GB + 128GB to 12gb + 512gb. The price starts from 4999 yuan. The pre-sale is opened at 22:00 on August 10 and officially opened at 10:00 on August 16.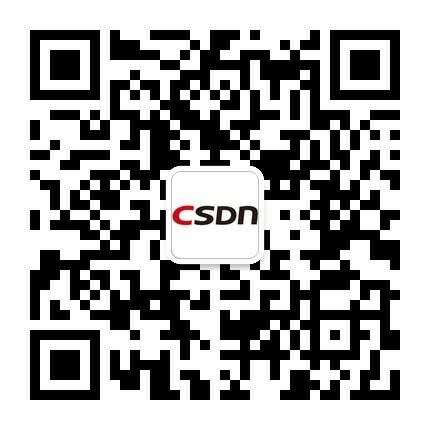 CSDN official wechat
Scan the two-dimensional code, make complaints about CSDN.
Micro signal: csdnnews
Programmer mobile terminal
[subscription and download]
[Disclaimer: CSDN publishes information in this column to disseminate more information and enrich network culture. The manuscript only represents the author's personal views and has nothing to do with CSDN. Its originality and the text and content stated in the text have not been confirmed by this website. This website does not make any guarantee or commitment to the authenticity, integrity and timeliness of this article and all or part of its content and text. Please readers only for reference, and please verify the relevant content by yourself. If you have any doubts or doubts about the manuscript, please contact CSDN immediately, and we will respond to you and deal with it quickly.]