Qualcomm launched the world's first UAV platform enabled by 5g and AI, opening a new era of autonomous flying UAVs
After Qualcomm flight platform helped the "smart" helicopter successfully complete the key breakthrough of unmanned flight on Mars, Qualcomm technologies continued to strengthen its leadership in the field of UAVs and launched the world's first UAV platform and reference design enabled by 5g and AI——Qualcomm flight RB5 5g platform。 The new solution can help accelerate the development of consumer, enterprise and industrial UAVs, and help industries that plan to adopt UAV solutions and give full play to the edge advantage of intelligence to embrace innovation opportunities. Qualcomm flight RB5 5g platform adopts Qualcomm qrb5165 processor and is built based on Qualcomm technologies' latest Internet of things technology to provide solutions for promoting the development of the next generation of high-performance and low-power 5g UAVs.
As the main driving force of 5g popularity in the world, Qualcomm technologies has always had a vision for enabling 5g to expand and transform the robot and UAV industry, and actively accelerated its process. Qualcomm flight RB5 5g platform brings cutting-edge functions to the UAV industry and integrates a number of complex technologies into closely integrated UAV Systems to support evolving applications and new use cases in a wide range of fields, including film and television production and entertainment, safety and emergency rescue, logistics distribution, defense, detection and mapping.
Dev Singh, senior director of business development and head of autonomous robots, UAVs and smart appliances at Qualcomm technologies, said:
We continue to work with many leading UAV companies to support more than 200 robot and UAV ecosystem partners around the world. At the same time, we continue to promote the standardization and innovative 5g function application of UAVs around the world in 3GPP, GSMA, the global UAV traffic management system (UTM) association, the air connection joint initiative (acja) and the American Society for materials and testing (ASTM). We are proud to launch Qualcomm flight RB5 5g platform and continue to promote the digital transformation of many industries around the world. The solution is specially designed for UAV development, has enhanced autonomy and intelligence, and brings top-level networked flight capability to industrial, enterprise and consumer segments.
Qualcomm flight RB5 5g platform can support high-performance heterogeneous computing with ultra-low power consumption, provide energy-efficient edge side reasoning for AI and machine learning (ML), and enable fully autonomous UAVs. Breakthrough imaging capabilities support top-level image processing features and performance. With 5g and Wi Fi 6 connection, the platform enhances the key bvlos flight function and supports safer and more reliable flight. In addition, only relying on safety controls can not guarantee the safety of industrial and consumer UAVs, especially when UAVs are extended to beyond visual range operation. As a key function of data protection and security requirements, Qualcomm flight RB5 5g platform adopts Qualcomm security processing unit to support the security protection requirements of modern UAV network.
Qualcomm technologies' latest UAV solution has been recognized and supported by global operators and leaders in the Internet of things ecosystem. Qualcomm technologies is cooperating with Verizon to complete the network test of Qualcomm flight RB5 5g platform based on Verizon 5g network. It is expected that the Qualcomm flight RB5 5g platform supporting 5g millimeter wave will be sold through Verizon thingspace marketplace.
The Qualcomm flight RB5 5g UAV reference design is now pre sold through modalai. The Qualcomm flight RB5 5g development kit is expected to be available in the fourth quarter of 2021. For more information about the technical features of the platform, please visitProduct details page。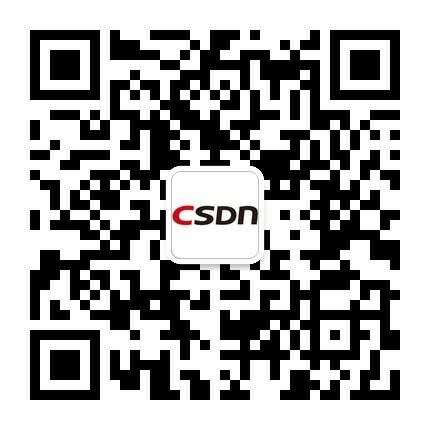 CSDN official wechat
Scan the two-dimensional code, make complaints about CSDN.
Micro signal: csdnnews
Programmer mobile terminal
[subscription and download]
[Disclaimer: CSDN publishes information in this column to disseminate more information and enrich network culture. The manuscript only represents the author's personal views and has nothing to do with CSDN. Its originality and the text and content stated in the text have not been confirmed by this website. This website does not make any guarantee or commitment to the authenticity, integrity and timeliness of this article and all or part of its content and text. Please readers only for reference, and please verify the relevant content by yourself. If you have any doubts or doubts about the manuscript, please contact CSDN immediately, and we will respond to you and deal with it quickly.]