Known:
Each plane has only one oil tank, the aircraft can be mutual refueling (note that each other, there is no tanker). A box of oil can be used for a plane to fly around the earth.
Question:
At least a few planes are required to make at least one plane return to take off at the airport. All planes take off from the same airport, and must return safely to the airport, not allowed to land in the middle of the airport.
Our calculation results: a total of 5 sorties dispatched to complete the mission.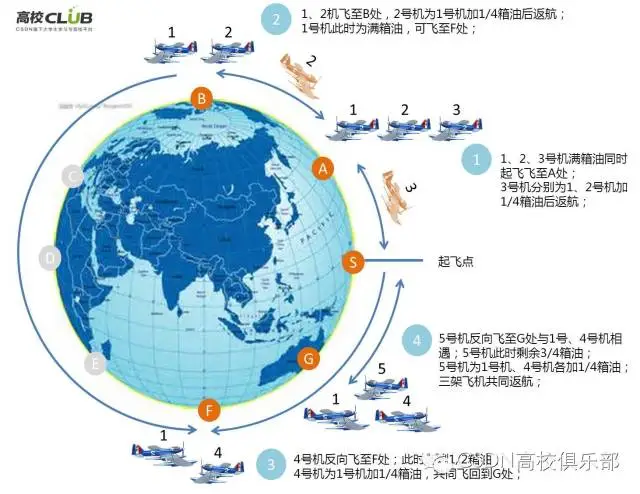 If you perform this task, you will send a few flights?
Welcome to the micro signal CSDNstudentclub view public voting results set to participate in voting interaction.